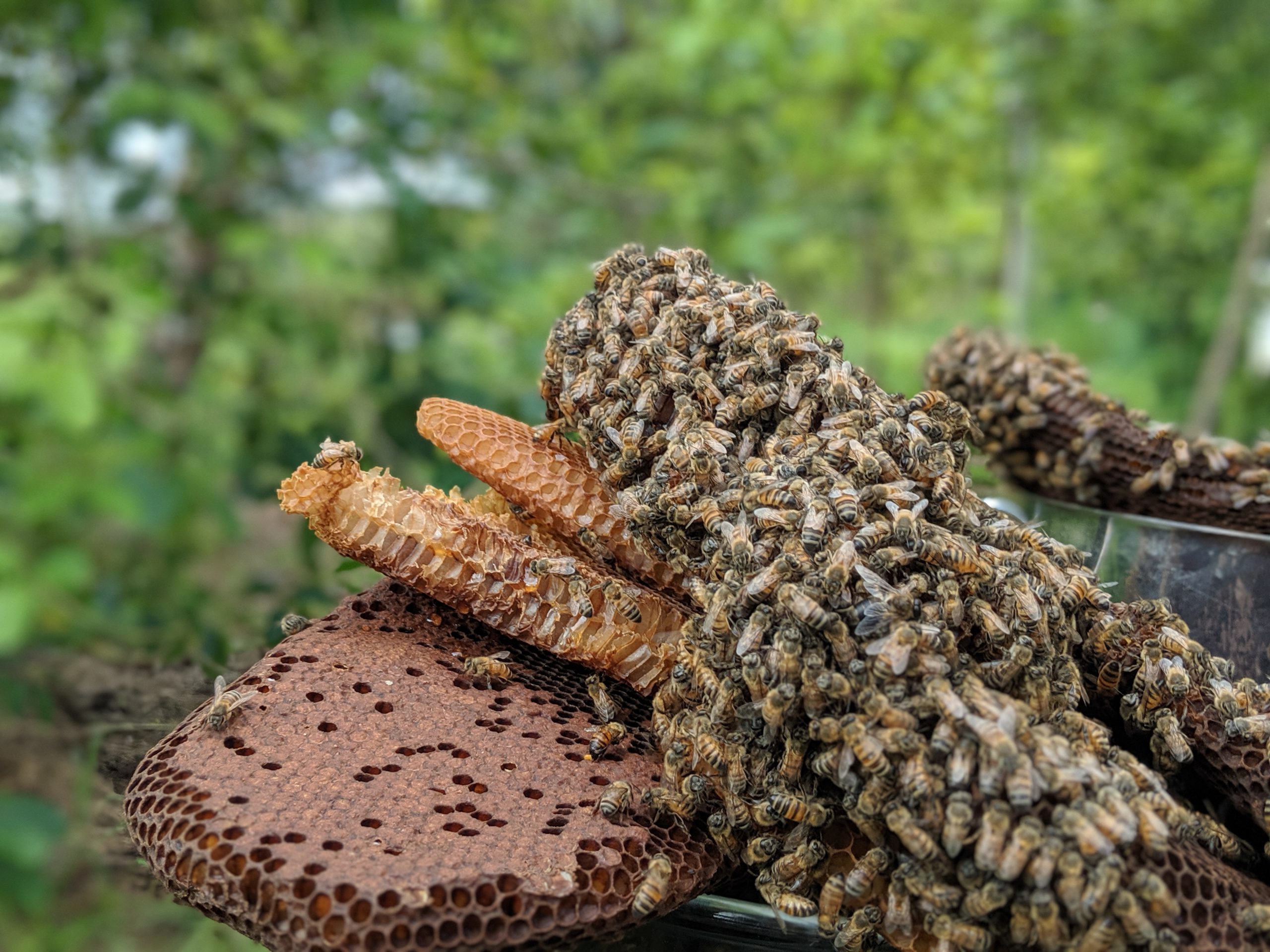 How to store Fresh Kratom Leaf in Honey
How to store Fresh Kratom Leaf in Honey.How to store Fresh Kratom Leaf in Honey. – Kratom honey report
This is a testimonial about kratom honey.
"Yeah this is a great experience so far. I'm testing the legs and the REPEAT use will be very telling. It's hard not to just ORDER MORE NOW. LOL You gotta try this
I already have one more batch of honey on hand..lol The expensive honey is not necessary tho. I'm amazed at how well the leaves held up. I expected to find a bag of GOO resembling an ecoli party! I'll keep you posted as the experiment continues. I already think this stuff will make a great gift IF I can think of how to get the honey lined up to arrive about the same time. But I have only had an hour or so to think on it. More later! 👍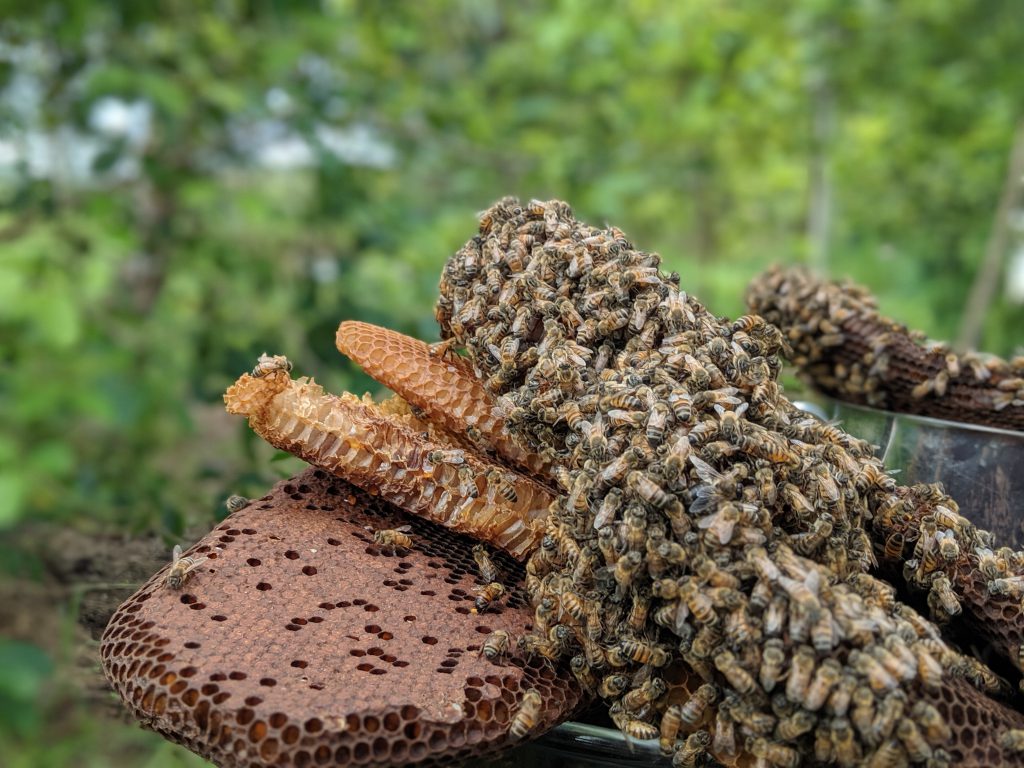 Left is while I'm still digging out one more leaf. The stems are not ALWAYS cooperative, but I was able to separate the leaves enough to keep the measurement of 3 leaves (various sized). Right photo is while I'm chewing the last leaf. While the edges of the leaves look brown/dead on some, they arrived that way! Finally upon closing the bag, I squeeze out the air very easily. Like how a clear screen cover on a phone. The bubbles are minimal and you just squeeze them out easily while zipping it back up. Swallowing almost complete at 3:40PM Pacific time. Keeping in mind that I JUST ATE, I already notice clarity as I'm typing. The leaves still taste nasty, but the chewing process is MUCH EASIER than regular live kratom leaves. I ate all veins except the middle stem, from halfway up the leaf up. Everything else is fully consumed in short order. I'm still chewing the last bits at 3:44PM! Not bad!
Here's a better photo of the closed bag. The brown edges are part brown leaf edge but also honey. Thr shiny stuff is just reflection. This takes quite a lot of honey. So it's not necessarily practical for shipping. Except it's necessary! The honey is a brilliant way to make the chewing continue without a hitch. I think I used 12 oz of honey, maybe more. I am giggling about all of this but I do think more experimenting under different circumstances will be helpful. The good news is, I don't need you to send more! I've got a LOT of leaf left to continue various tests!
I recommend turning the bag every day a couple of times if possible to keep the honey touching everything evenly, but it may not be necessary
Swallowing complete 3:51 PM Pacific Time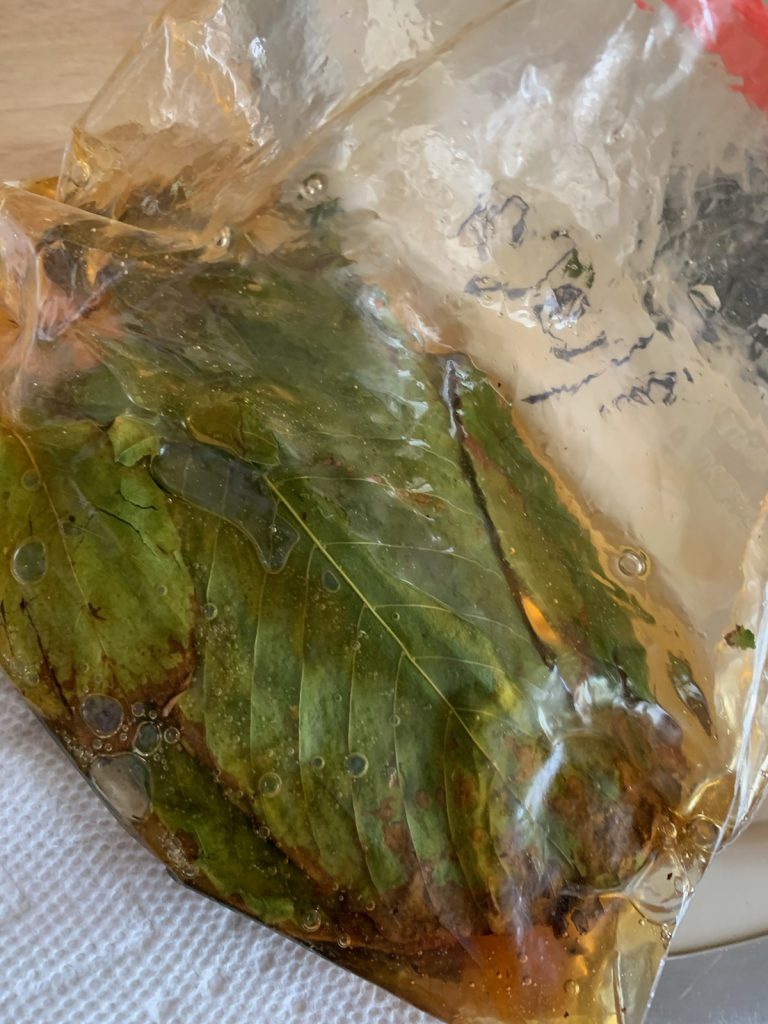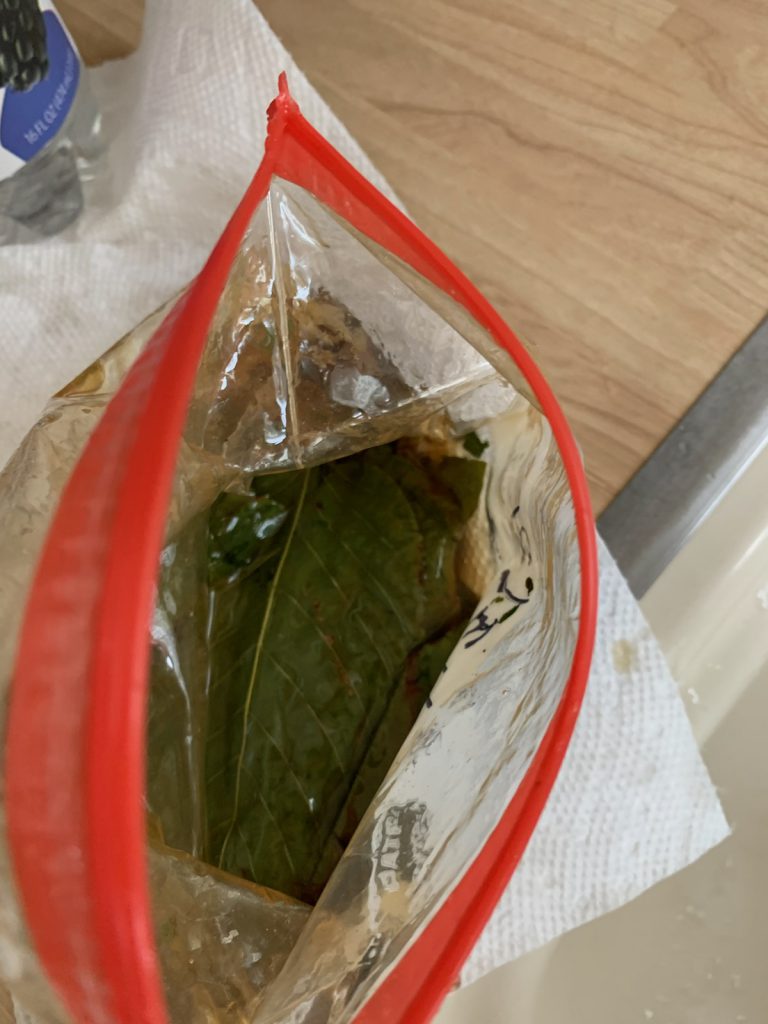 It's no more messy on the teeth than a couple of teaspoons of dry leaf.
Couple of days later