Categories:
Where does the money from your order go to?
We are a small self funded American Kratom nursery. Our team does not take payment for our work. Everything we make goes back into the nursery, Documenting kratom, Our kratom social media platform Kratom Watchdog, Our kratom avatar chat Kynto, and our other kratom advocacy projects.'
Categories:
3D Drone Mapping American Kratom Nursery's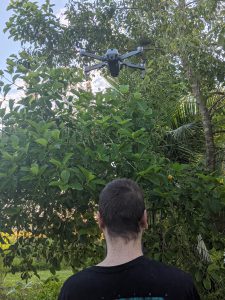 Taking to the sky! Utilizing drones, we are able to document our American kratom nursery's from a different angle.  These drones are able to 3D map our kratom nursery using a technology called LIDAR. Applying these 3D models into our Kratom Avatar Chat Kynto. Our goal is to map out our entire nursery and insert the nursery into the world for users to interact with these trees. Allowing them to take guided or self guided tours. The cool part, is that we can then translate that information into virtual reality (VR). Available on the PlayStation VR, Oculus Platforms, and Google Cardboard.
We will be opening up our tools and software to allow other nurseries and growers to map out their kratom nursery. Interested in having us out to document your nursery? Contact us here or contact us on the Kratom Watchdog app.
30/07/2020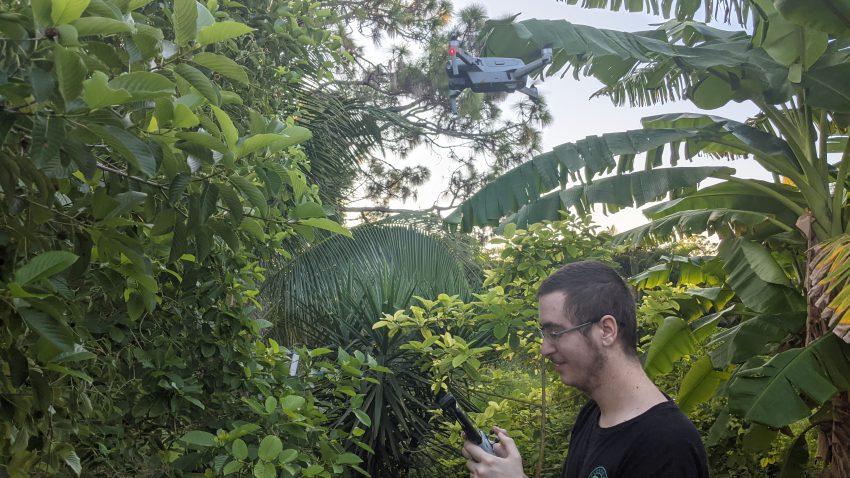 Join us on the only free and open discussion #kratomapp #Kratom Watchdog. Built by one of the founders of the non for profit American Kratom Association (AKA). https://kratomapp.us
Categories:
19/05/2020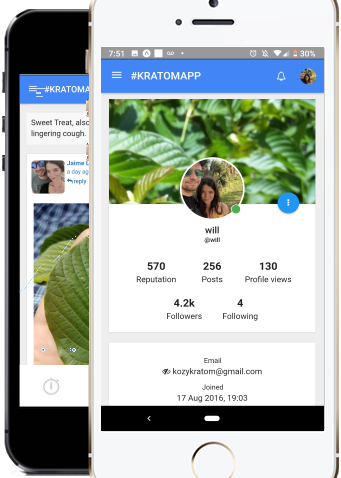 You've been invited to join the only Free & Open Disscussion on the #kratomapp



Your friend has invited you to join the new #kratomapp. It is available now on iTunes and Android! You can also access it on the web at www.kratomwatchdog.com
Kratom news, reviews, and growing info. 
Built by a former director of the AKA, and Kratom advocate Will Robin
Social media style Kratom Feed
Push notifications for news
User groups, and forums
Contests and promotions
Encrypted private chat
Kratom photos, videos, and growing info
Vendor reviews
Login with Facebook or Twitter
Tips for Getting Started on #kratomapp
How to Post to the #kratomapp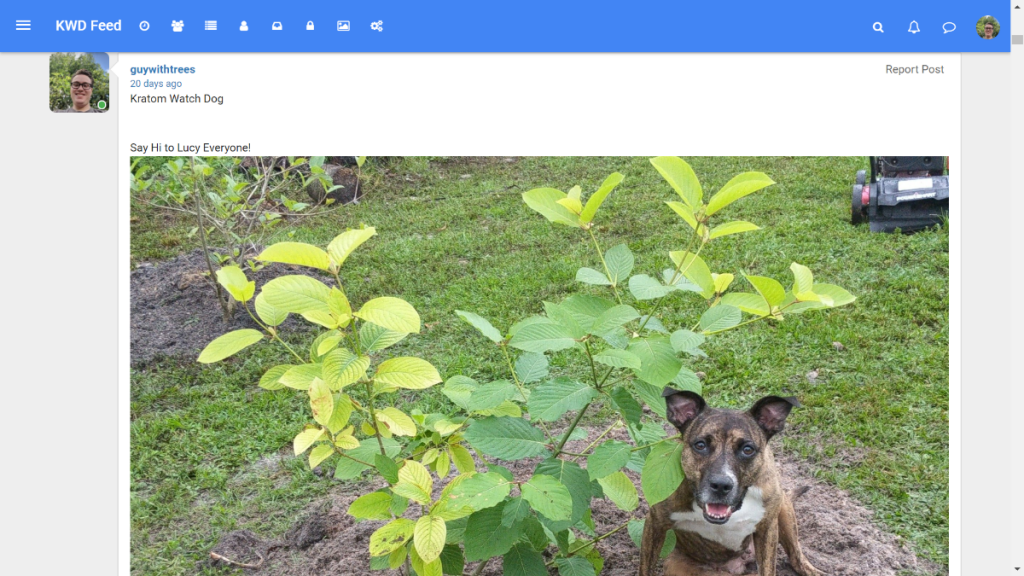 How to sign in to the #kratomapp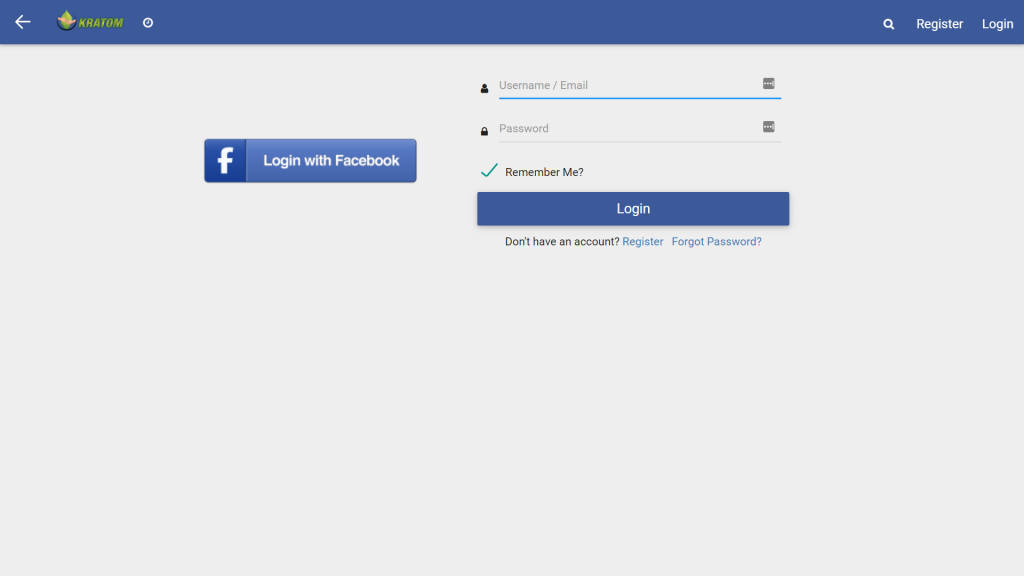 How to Share posts to Facebook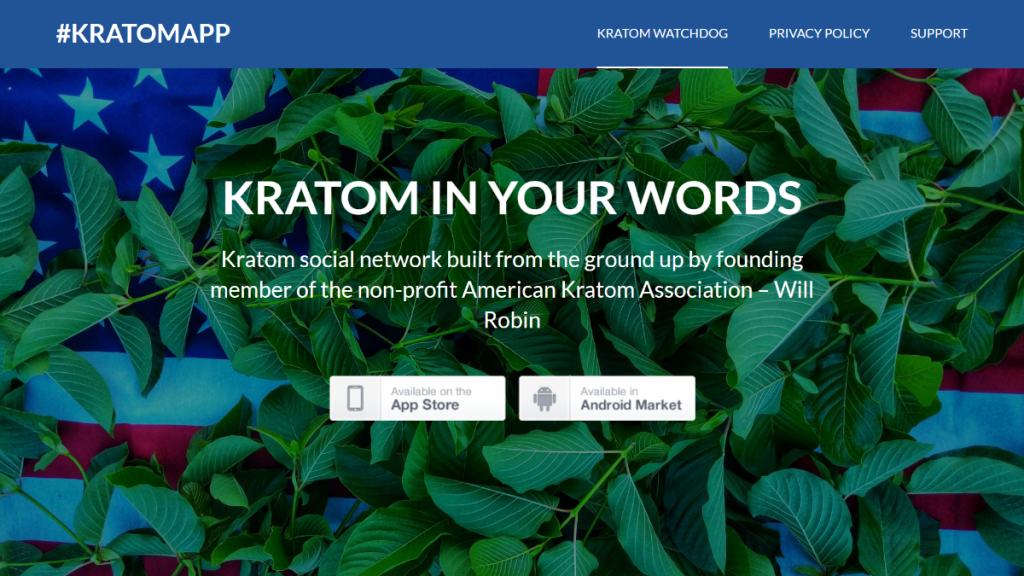 Kratom Video feed over 300 videos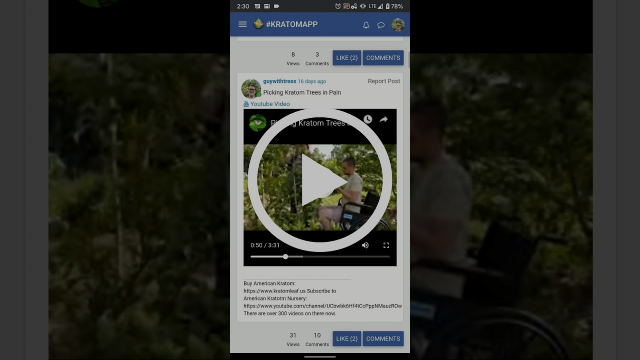 Kratom Watchdog Android & IOS
Have you heard of the Kratom Watchdog app? Kratom Watchdog is a kratom social network built from the ground up by one of the founding member of the non-profit American Kratom Association (AKA). A booming social community with a focus on kratom advocacy. Kratom Watchdog is the oldest kratom social media platform online. With over 400 videos and over 200,000 photo's from our own kratom Nursery. And 7,000 members we have a very strong growers community that are always willing to help. Kratom Watchdog is available on Android, IOS, and at kratomwatchdog.com. We are a small self funded development studio. If you would like to donate to the development of the platform we would appreciate it. Thank you for your continued support.