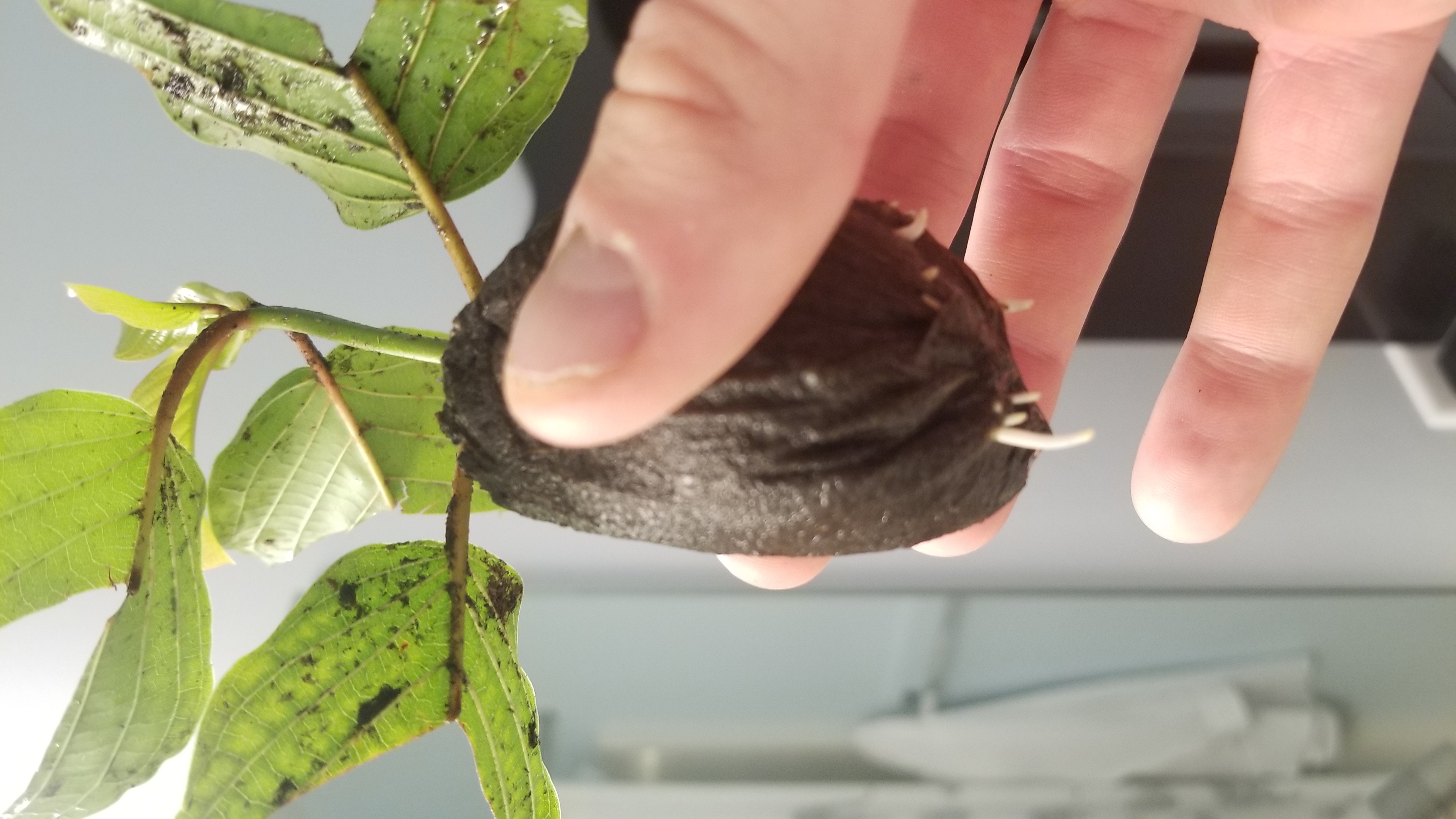 Rooting Unrooted Kratom Cuttings
Note from the grower
Your unrooted cuttings have already been cut back to the freshest node, and covered in rooting hormone.
Our unrooted kratom cuttings are available here. 
Setup instructions
For best results inflate the ziplock bag and place it under a strong indirect light source. We get decent results just relying on a South facing window but see much better results under some sort of bright indirect light (LED, fluro, HPS).
Lighting Options
Artificial lighting methods allow for quicker rooting. However a South facing window will suffice.
Watering
If the ziplock bag stays sealed water loss will be almost nothing. Misting our pouring a table spoon or two of water in there when the pod starts to firm up is recommended.
Rooting
Typically takes up to around 3 weeks for the cuttings to begin to root.
Repotting
Once your cuttings establish roots, you will want to move them to a 3inch pot. Plant the entire pod and rootball in the new pot (potting soil works best).
Experience of another customer
I have a grow tent on an 18hr per day 300W LED schedule. They took about three weeks to root, and they went from now roots to tons of roots in like 2 days. 
I put them in small pots about that size and all of my plants are in Fox Farms Ocean Forest and get fertilized with their liquid fertilizer 1x per week. I use ceramic watering devices to give my plants a steady drip of water, and I mist about 2x daily. The tent also has a humidifier running 24/7 so they are staying at like 80% humidity and >= 75 F at all times. 
Kratom Watchdog Android & IOS
Have you heard of the Kratom Watchdog app? Kratom Watchdog is a kratom social network built from the ground up by one of the founding member of the non-profit American Kratom Association (AKA). A booming social community with a focus on kratom advocacy. Kratom Watchdog is the oldest kratom social media platform online. With over 400 videos and over 200,000 photo's from our own kratom Nursery. And 7,000 members we have a very strong growers community that are always willing to help. Kratom Watchdog is available on Android, IOS, and at kratomwatchdog.com. We are a small self funded development studio. If you would like to donate to the development of the platform we would appreciate it. Thank you for your continued support.



Also you should check out our seepods! They are weeks away from bursting on the tree