Categories: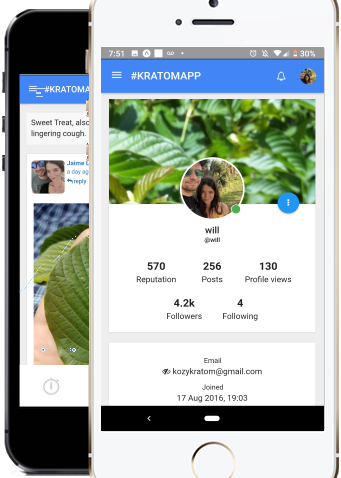 Kratom Watchdog Facebook Ad Campaign
Kratom Watchdog Facebook Ad Campaign- Kratom Watchdog is a free speech kratom app built by one of the founders of the American Kratom Association. Help support American Kratom.
Kratom Watchdog Android & IOS
Have you heard of the Kratom Watchdog app? Kratom Watchdog is a kratom social network built from the ground up by one of the founding member of the non-profit American Kratom Association (AKA). A booming social community with a focus on kratom advocacy. Kratom Watchdog is the oldest kratom social media platform online. With over 400 videos and over 200,000 photo's from our own kratom Nursery. And 7,000 members we have a very strong growers community that are always willing to help. Kratom Watchdog is available on Android, IOS, and at kratomwatchdog.com. We are a small self funded development studio. If you would like to donate to the development of the platform we would appreciate it. Thank you for your continued support.